Cayden | Organic Muslin Petit Dino Set | Fog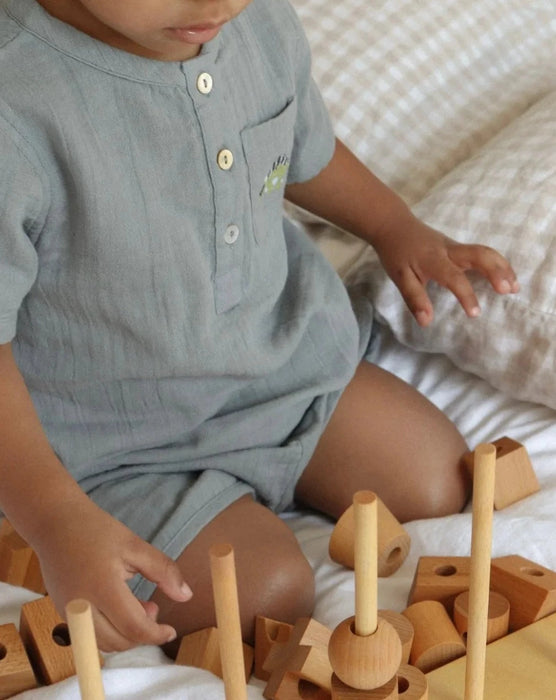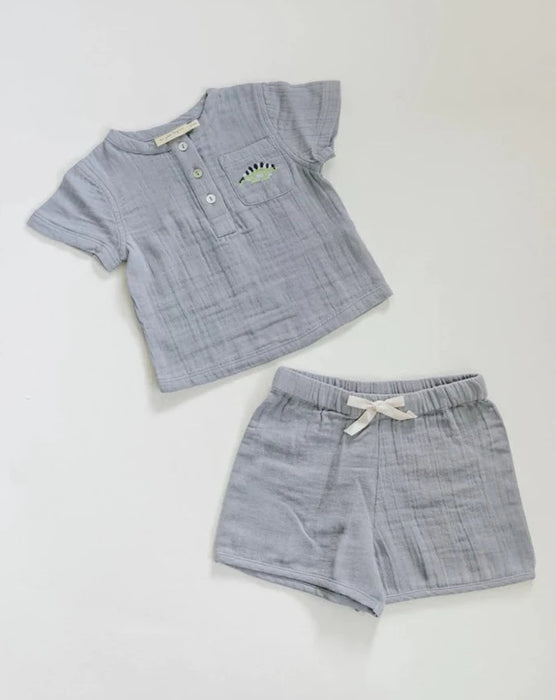 Fabric 100% Organic Cotton.
Sizing True to size
Details Straight fit shirt with little stegosaurus dinosaur embroidery on pocket. Mother of pear buttons on front. Loose leg - snug waist shorts with adjustable waist natural canvas tie.
Why Organic Cotton? It's free from toxic chemicals that can creep onto the skin of your little one. Organic cotton last longer, making it possible to save the pieces for longer. Organic cotton is also softer and more comfortable, plus its better for the environment and our farmers. 
Rest assured all of our clothing is made with natural, non-toxic dyes always.