Dino Falk Water Bottle - 350ml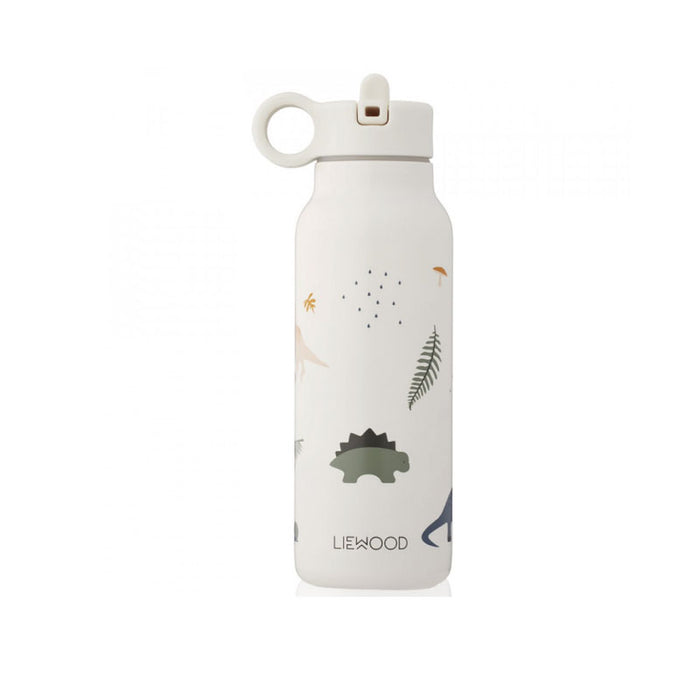 Perfect for long days filled with adventures, the Anker Water Bottle in Dino Mix from the Danish brand Liewood, will keep their favorite drink cold every time.
– Made from durable food-grade stainless steel.
– Keeps liquids hot up to 12 hours or cold for up to 24 hours.
– Double-wall vacuum-insulated construction.
– Includes both a steel lid and sports lid.
– Both lids have handles so can be easily hung on a stroller or bag.
– Free from BPA, BPS and phthalates.
– Decorated with durable, water-based paint.
What you get:
– 1 x Thermos.
– 1 x Steel lid.
– 1 x Sports lid.
– Measures 7 x 17 cm.
– Capacity: 350 ml.
– Approved according to EU food safety standards.
– Materials: Stainless Steel, Silicone and Polypropylene.
– Hand wash only.