Lotus T Strap Shoe - Milk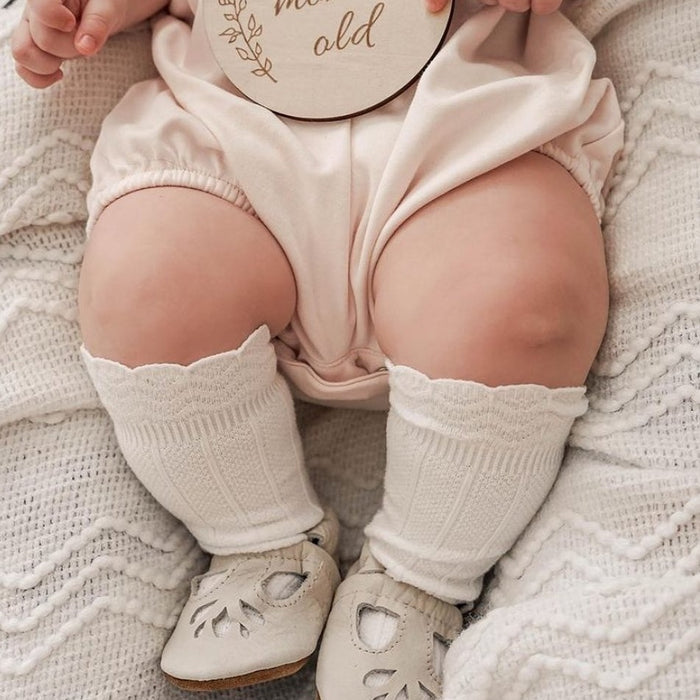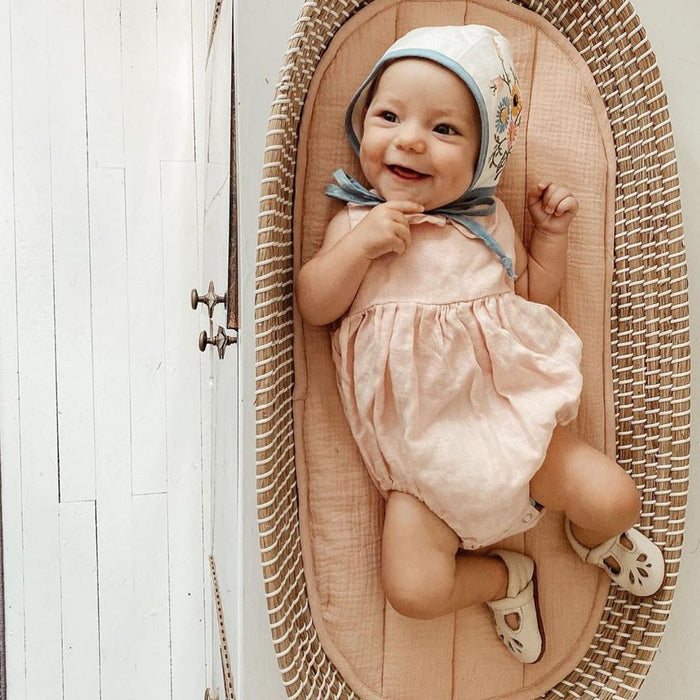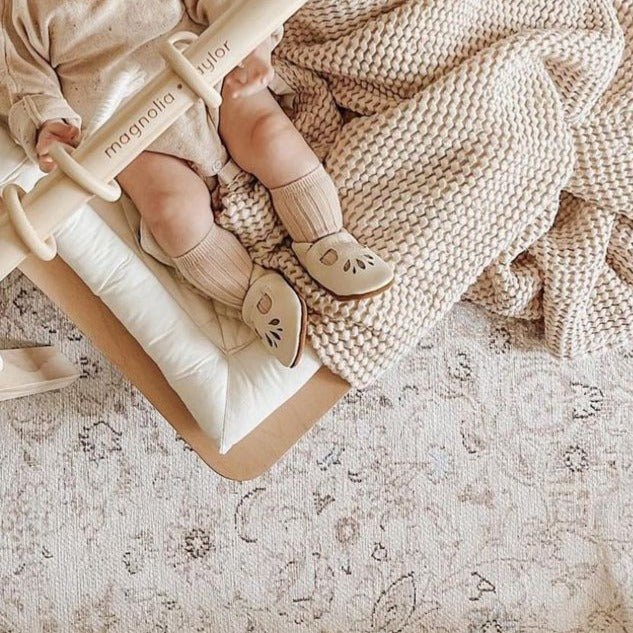 Starry Knight Design shoes are handmade in Montana USA by a team of local women with high-quality 100% leather and suede. 
Soft and non restrictive  for developing feet

Soft Elastic  band around ankle 

Great for babies crawling around

Perfect for balance when they start standing and walking 

Suede bottoms help make non slip for floors

 
Size Chart
9 months
Sole length: 4.75"
Foot length: 4.2" - 4.5"

12 months
Sole length: 5"
Foot length: 4.5" - 4.8"
15 months
Sole length: 5.25"
Foot length: 4.8" - 5.1"
18 months
Sole length: 5.5"
Foot length: 5" - 5.3"
STARRY KNIGHT SIZE CHART: measure foot on hard flat surface and add 1/4"(for snug fit) to 1/2" (more room to grow) add a little less for narrow 1/4"-3/8"  or slightly more if wider foot 3/8-1/2" to measurement to get correct SOLE LENGTH.
Example: If childs' foot measures 4.1"-4.2"on hard flat surface, select size 2 (6months) 4.5" Sole.