Mini Beach Tent Pop Up Shelter UV50+ - Lemon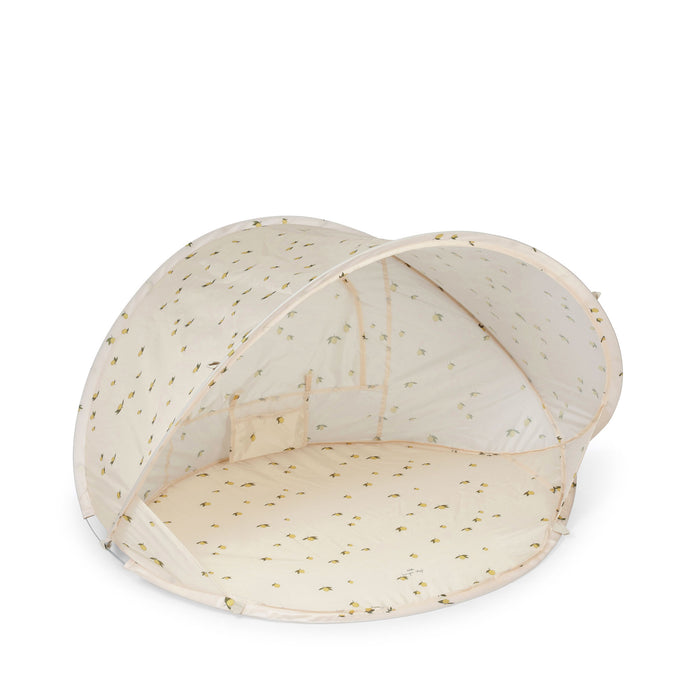 Beach tent made to provide sun relief and comfort as summer gets warmer and UV rays get stronger. It can also be used on picnics in the park or as an additional source of shade in your garden or summerhouse.
Packed away as a round disc, all you must do is hold it away from you, give it a little toss, and boom, it snaps right open and is ready for use!
materials: lightweight polyester 190T canvas with a UV 50+ protection coating.
- lightweight and compact.
- easy no hands 'pop up' system
- comes with own carry bag and ground pegs
Dimensions: 90 x 90 x 70cm