Organic Cotton Pacifier Strap - Jardin de Fleurs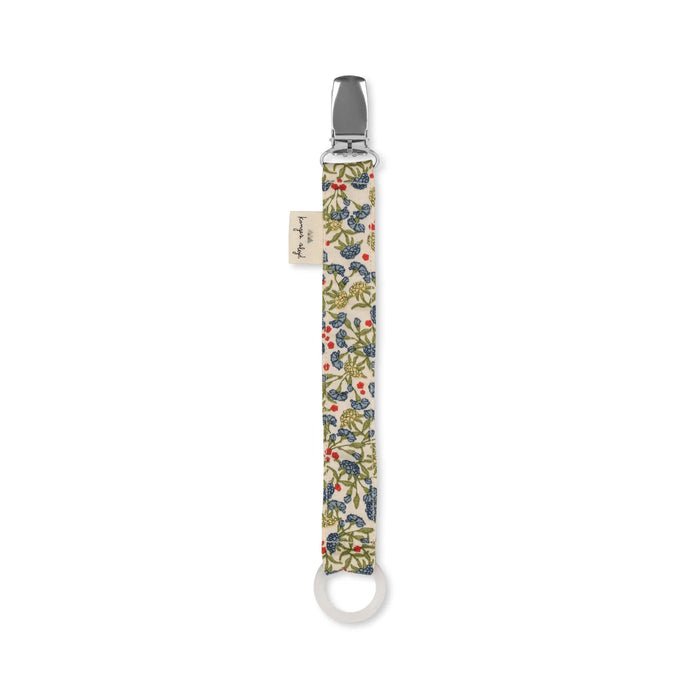 This strap is ideal for securely holding onto your little one's pacifier so it won't get lost or fall onto the floor. Clip on at one end and silicone ring on the other.
100% Organic Cotton
Designed in Denmark, made in India
Maintenance: Washable at 40°
CE-tested after European standard EN-71-1.
Measurements: fabric strap approx 16cm