Rylen | Organic Muslin Eyelet Jumpsuit | Seashell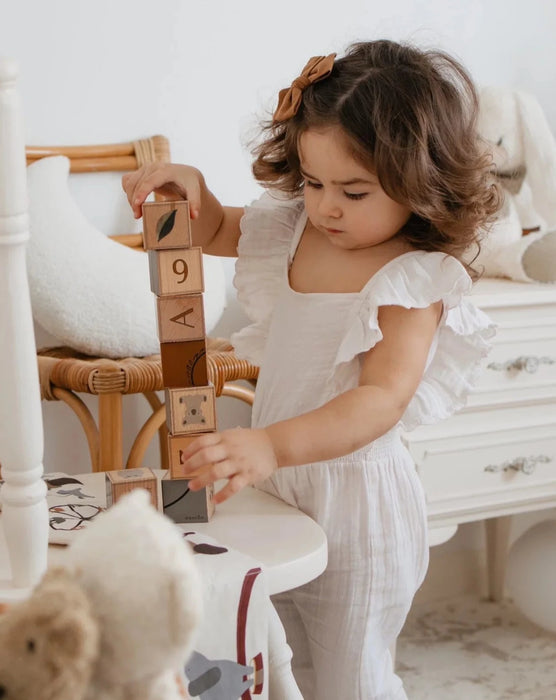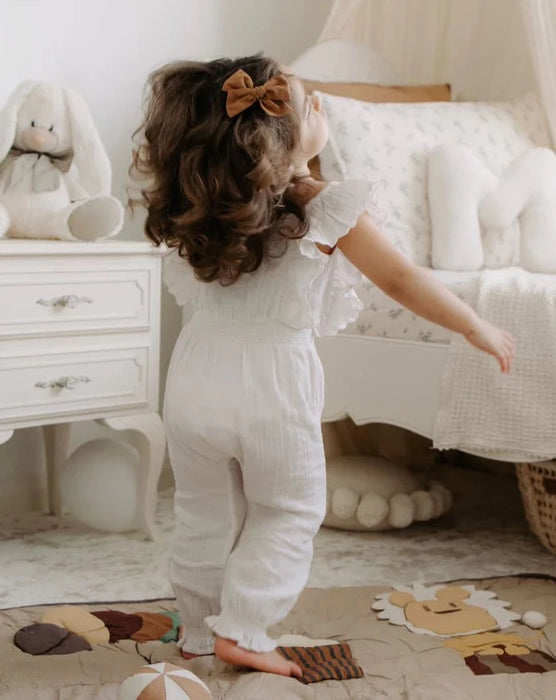 Fabric 100% Organic Cotton and Azo-dye free.
Sizing true to size
Details Ruffle sleeve detailing with scalloped hem embroidery detailing, elastic smocked waist with sewn on bow. Loose leg fit with smocked ankle detailing. 
Note Sizes 2Y and below feature snap buttons for easy diaper change. Sizes 2Y+ feature a ruffle leg detail.
Why Organic Cotton? It's free from toxic chemicals that can creep onto the skin of your little one, the skin is our largest organ and highly absorbing, buying organic as much as possible lowers the total amount of chemicals your little one is exposed to. Organic cotton last longer, making it possible to save the pieces for future babies and even grandkids. Organic cotton is also softer and more comfortable, plus its better for the environment and our farmers. 
Made in India
Rest assured all of our clothing is made with natural, non-toxic dyes always.