Scallop Weave Knee High - Pillow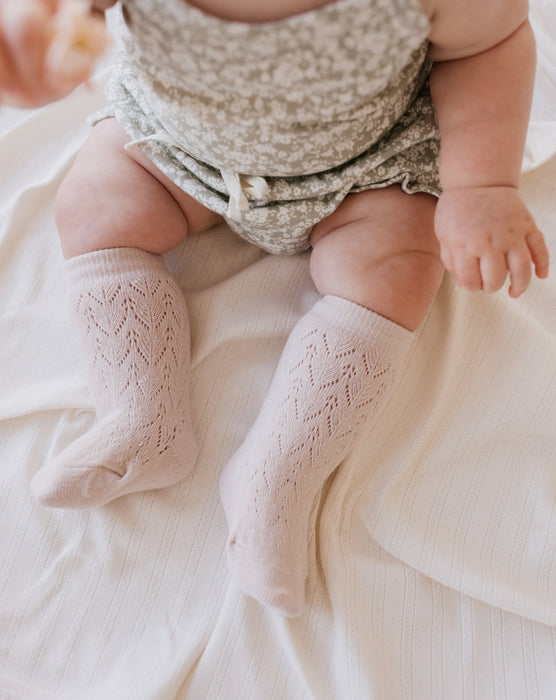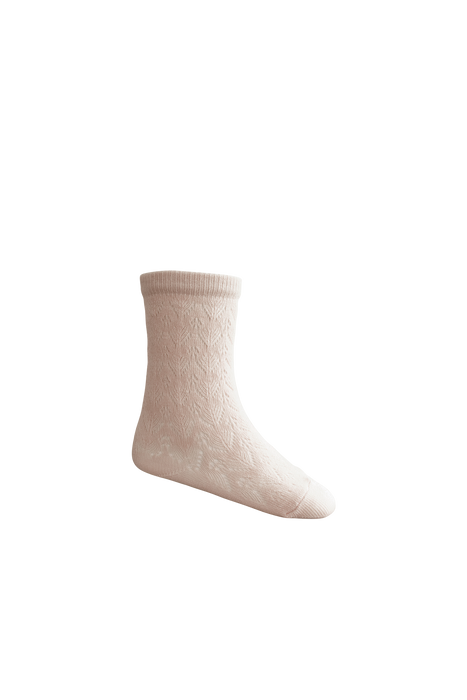 Scallop Weave Knee High - Pillow
Super soft beautiful cotton blend
80% Cotton, 17% Polyester, 3% Elastane

We use Oeko-tex yarns with no toxins when colouring.

We suggest to hand wash these beautifully delicate socks.
SIZE GUIDE :
Length Heel to Top Edge : 0-3m 12cm, 3-12m 15cm, 1-2yr 17cm, 2-4yr 23cm, 4-6yr 29cm
Foot Length (Heel to Toe) : 0-3m 9cm, 3-12m 10cm, 1-2yr 12cm, 2-4yr 14cm, 4-6yr 16cm

Please note: We allow a measurement tolerance of +/- 1.5cm 

Measurements before wash.