Thermo Bottle - Skateosaurus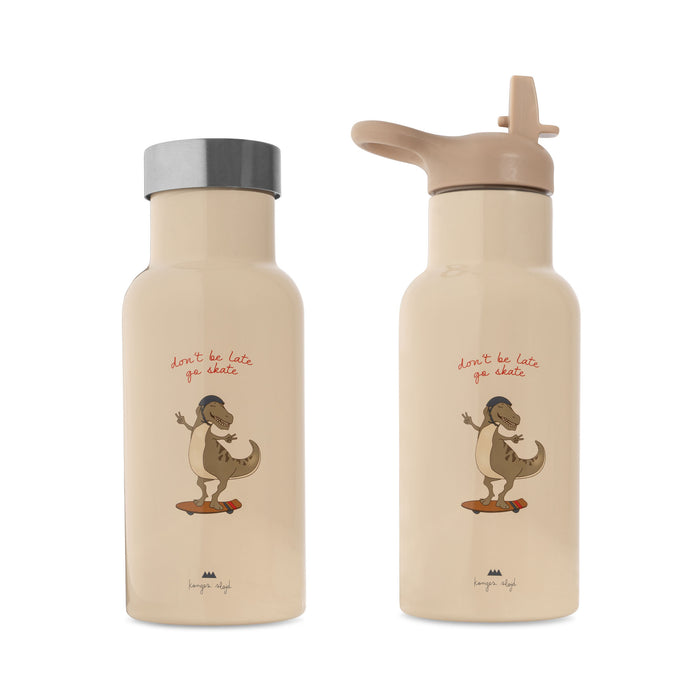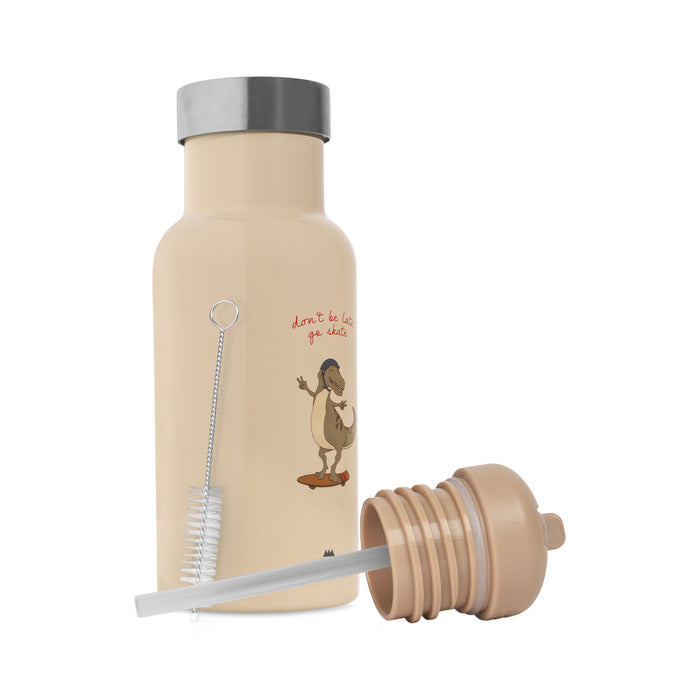 This thermo bottle is perfect for every little trip
Keeps cold drinks cold, and warm drinks warm
It contains one bottle and two lids
Contains 350 ml
Made of 100% food grade stainless steel
Cleaning instructions:
Please wash the product by hand before use.
Use neutral detergent and fresh water to clean the bottle
ATTENTION:
Wash the bottle as soon as possible after the use of perishable liquids.
Not microwave and dishwasher safe.
Do not place the bottle on any heat source.
Do not overfill the bottle with exceed hot water in case of overflow and skin burn.
Adding evaporative stuff and liquid like dry ice and sodas are not allowed
Measurements:
Diameter: 7 cm
Height: 18 cm (with Stainless lid) 20cm (with PP lid)
Suitable from 3 years